Bera:tón, 2021 - ongoing (work in progress)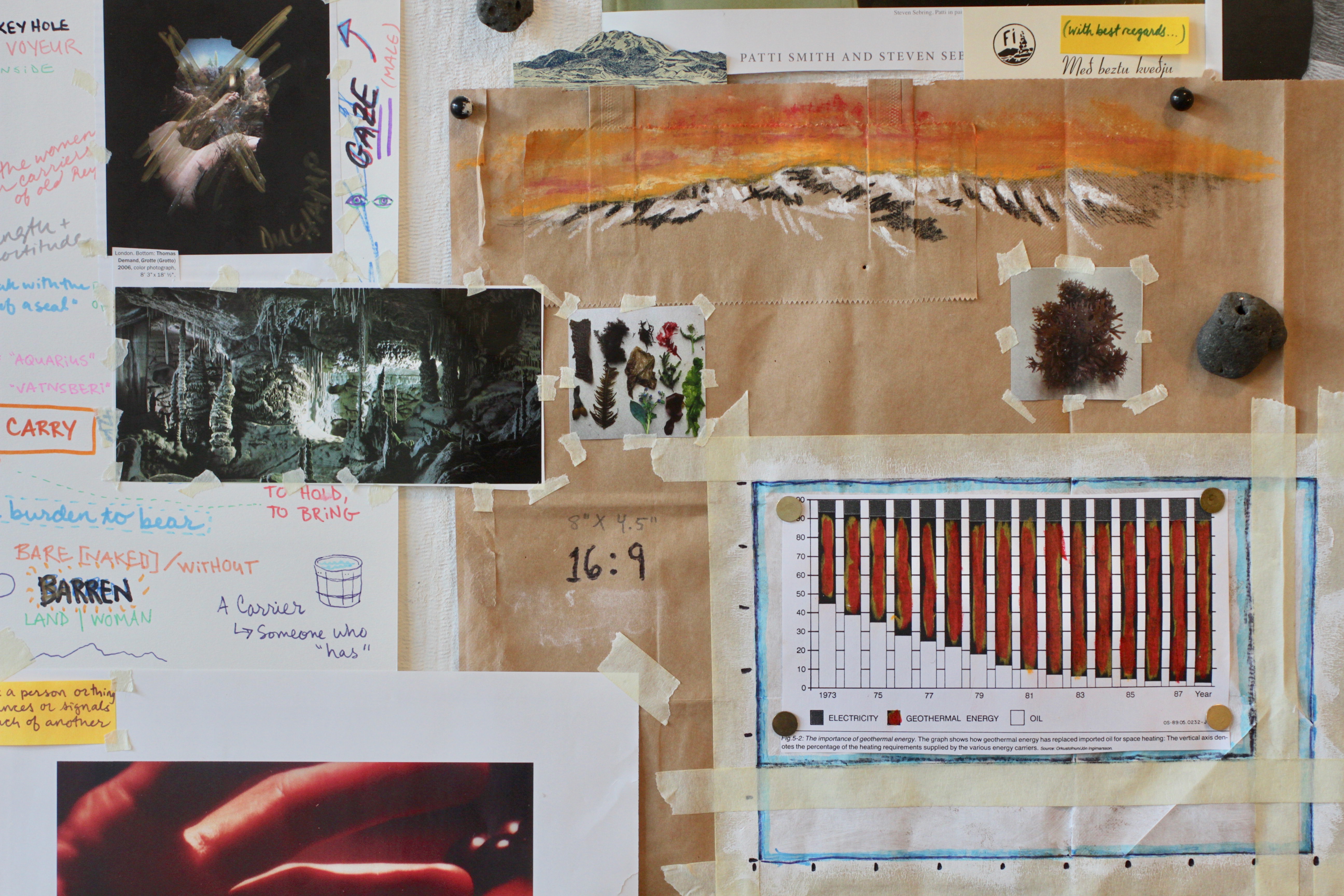 In October of 2021, I traveled to Reykjavik to stay at the Seljavegur SÍM Artist Residency for one month.
Bera:tón
is a research project that began during my time spent in Iceland. My focus was mainly on Nordic feminism and the history of women's rights in Iceland. Gradually, I began to explore a deeper,
feminine
connection to the earth, and in particular, volcanoes and geothermal power.

The title is derived from two Icelandic words, bera meaning "to carry", and tón, as in a musical tone or note. The name of the project is a double entendre for the word, baritone, which is a (typically) male singing voice.


bera = to carry in Icelandic // tón = a musical note or "tone" in Icelandic

[to sustain a note : to carry a tune : to carry that weight]


bar·i·tone/ˈberəˌtōn/: a male singing voice; an adult male singing voice between tenor and bass. "He sang in a rich baritone."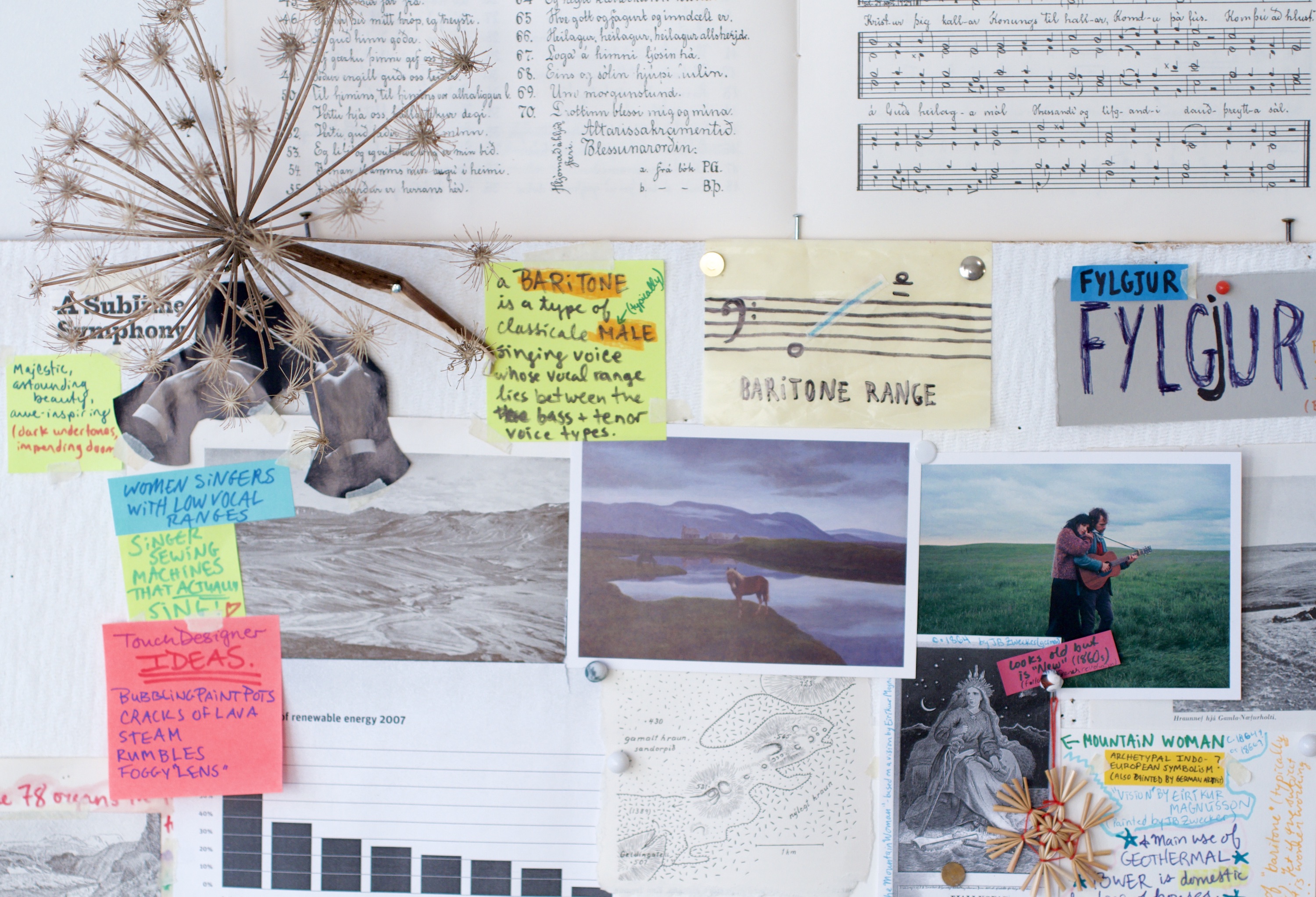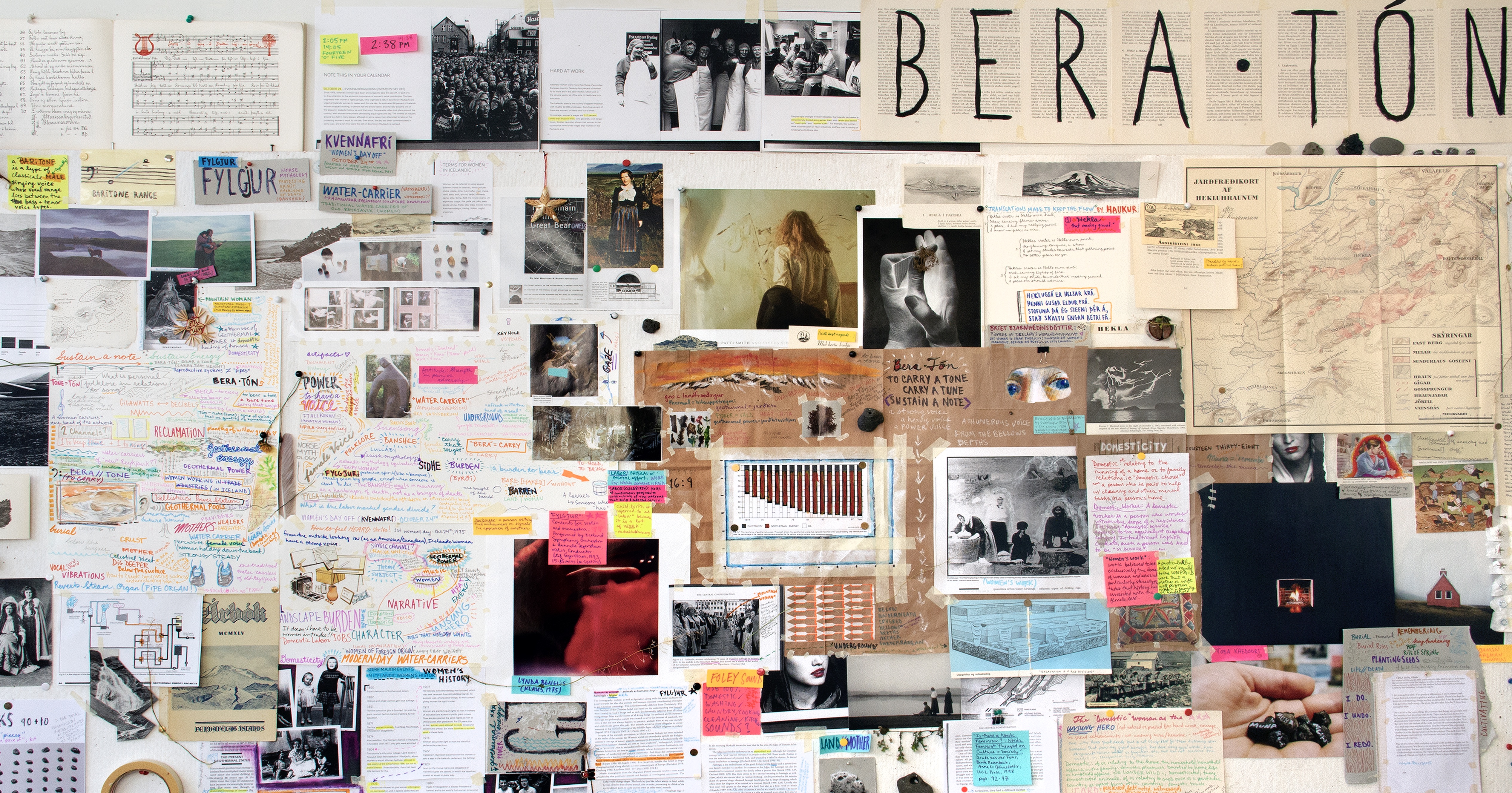 The luxury is in a bulletin board that is eight feet long and four feet tall. a single-sized bed and the hair of twelve people clogging the drain. The seven-hour time change has me up at the oddest hours staring at the cork board that is painted over after each passing resident. Layers of white to erase the residue of charcoal and paint and skin. My presence won't need a coat; it's just pins. I'm whittling away at something I'm not quite sure of yet.




MUNA: 'to remember' in Icelandic.
One-hundred tiny lava rocks arranged on my desk remind me of the gravestones at Arlington. I call them my 'moon rocks' because they have tiny porous holes and dips and craters like the moon.
I think about death and grief, and the people who came before me. To plant something is also to bury something: an idea, a memory, a body, a stone, a seed.



On the world's stage, Iceland is a touchstone of feminism that many are thirsty for:
A spellbinding nation of fierce women ironclad from generations of hardship in an unforgiving land. They are known for equality amongst men and women, fair pay in the labor industry, progressive female politicians and groundbreaking laws in human rights.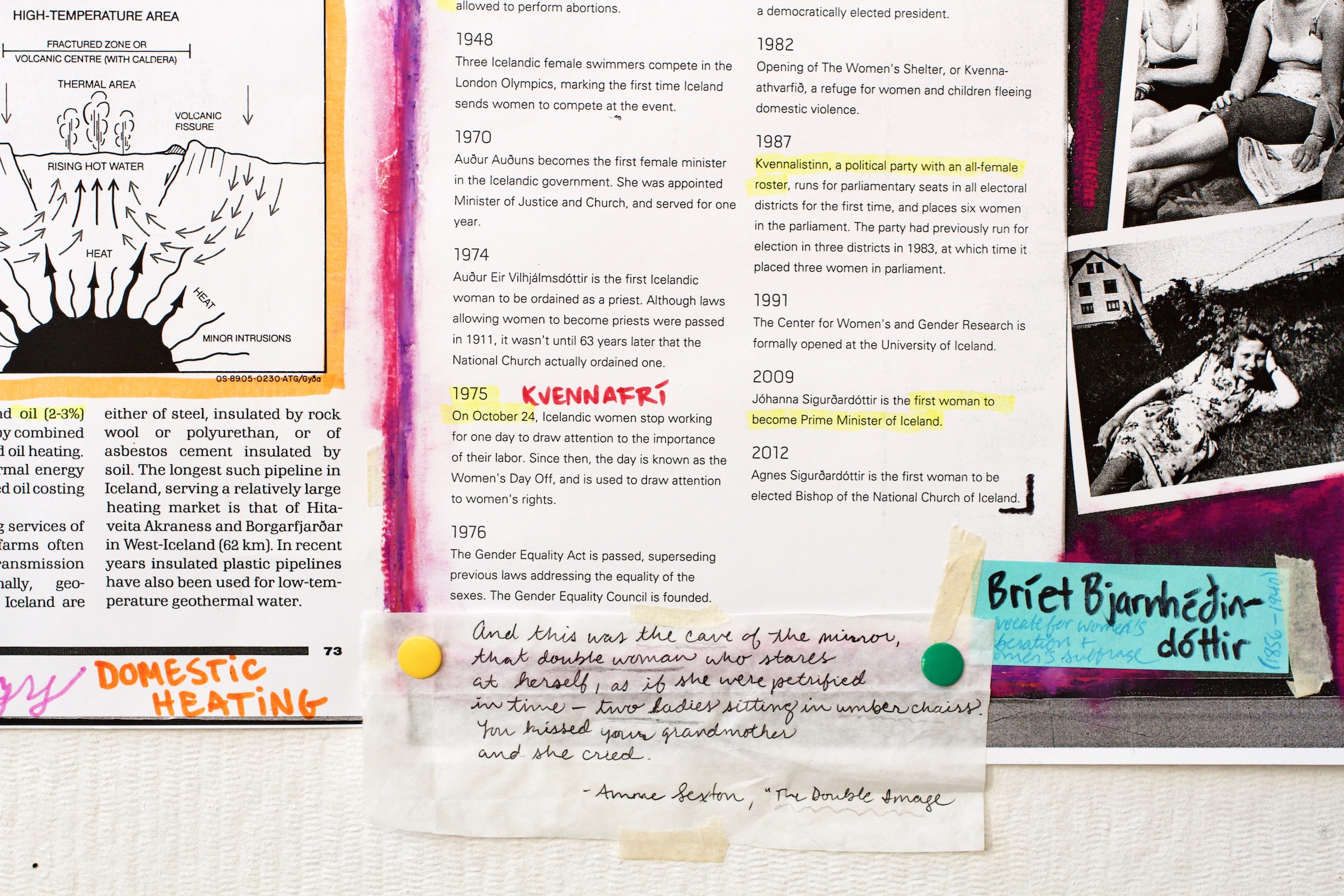 Seljavegur SÍM Artist Residency // The Artist's Studio // Room 6
The grass is never greener.
Here, it's mostly moss and hardly any trees. The volcanic landscape is carpeted in Cetraria Islandica, which is actually a lichen species (commonly referred to as a moss) that is extremely fragile and grows at a remarkably slow rate.
It takes generations to see change in a society. Iceland is no different.
As an outsider, the portrayal of this country is romantic and idyllic, but there is a lot that is swept under the carpet: underlying misogyny, continuing gender inequality in the labour market and severe xenophobia, particularly against Polish immigrants.

I'm drawn to many stories; some are not mind to tell.

I absorb. I listen. I put back the stones and I leave the little rocks that aren't for me to keep.


More to come soon...