Friction Ridge, 2023
Project Website: https://frictionridge.ca/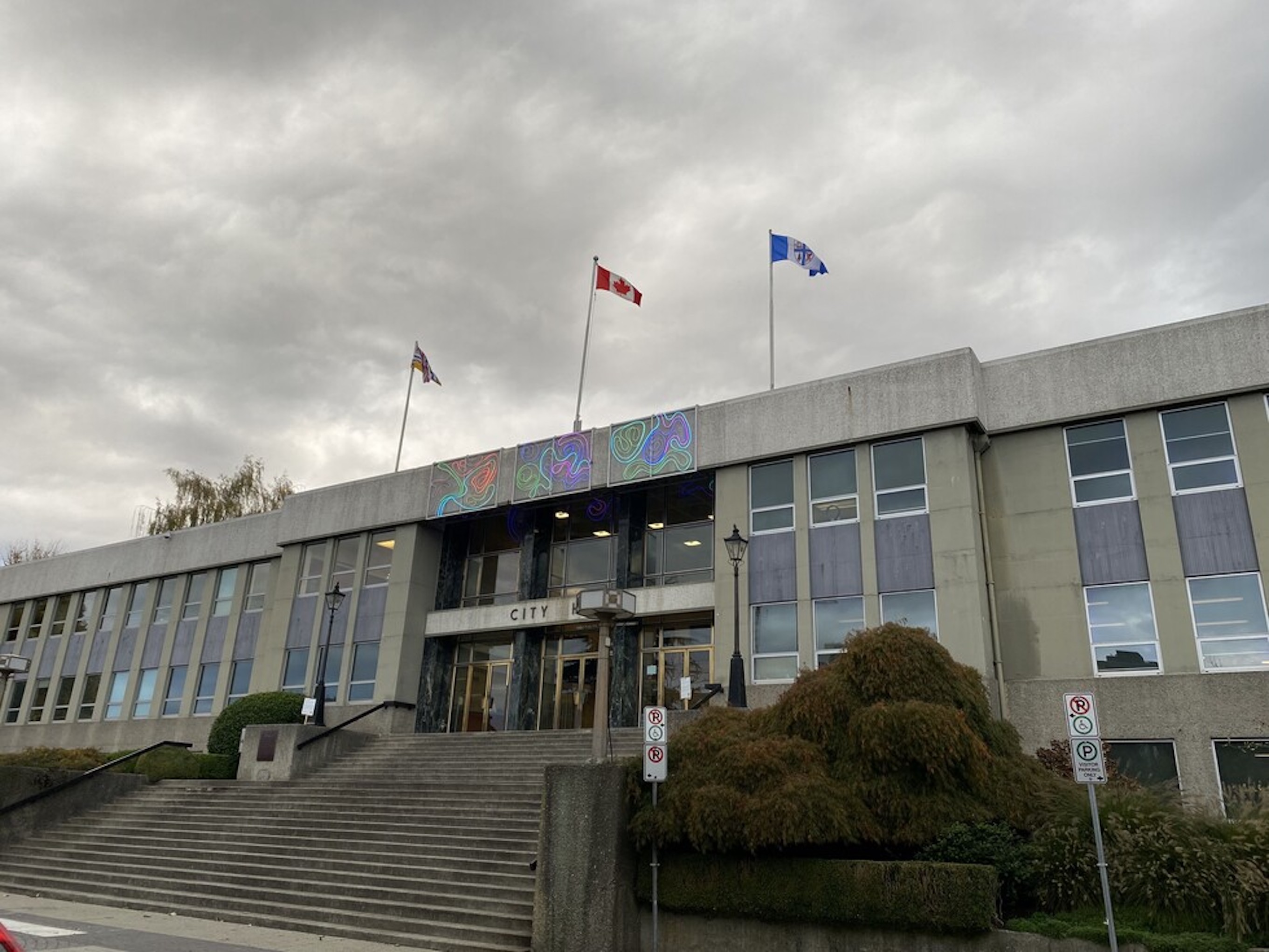 RGB Silicone LED Light Strips mounted on Six Aluminum Frames (108" x 72") - Three Exterior Façade/Three Interior-Facing; Raspberry Pi Computer w/ Real-time Interactive App coded in Python Language | Electronics Technician & Code Designer: Christopher Jung | Fabricators: Area58 Innovation

Friction Ridge is an interactive LED light installation featured on New Westminster's City Hall (511 Royal Avenue, New Westminster, BC). The project aims to connect the local community with their government officials through a real-time messaging system connected to silicone LED light strips that resemble traditional neon signage. The public is invited to visit the project app and communicate with the artwork, sending messages via text that translate directly into cascading colours. Each letter of the alphabet represents a different RGB colour code, chasing through the bands of silicone.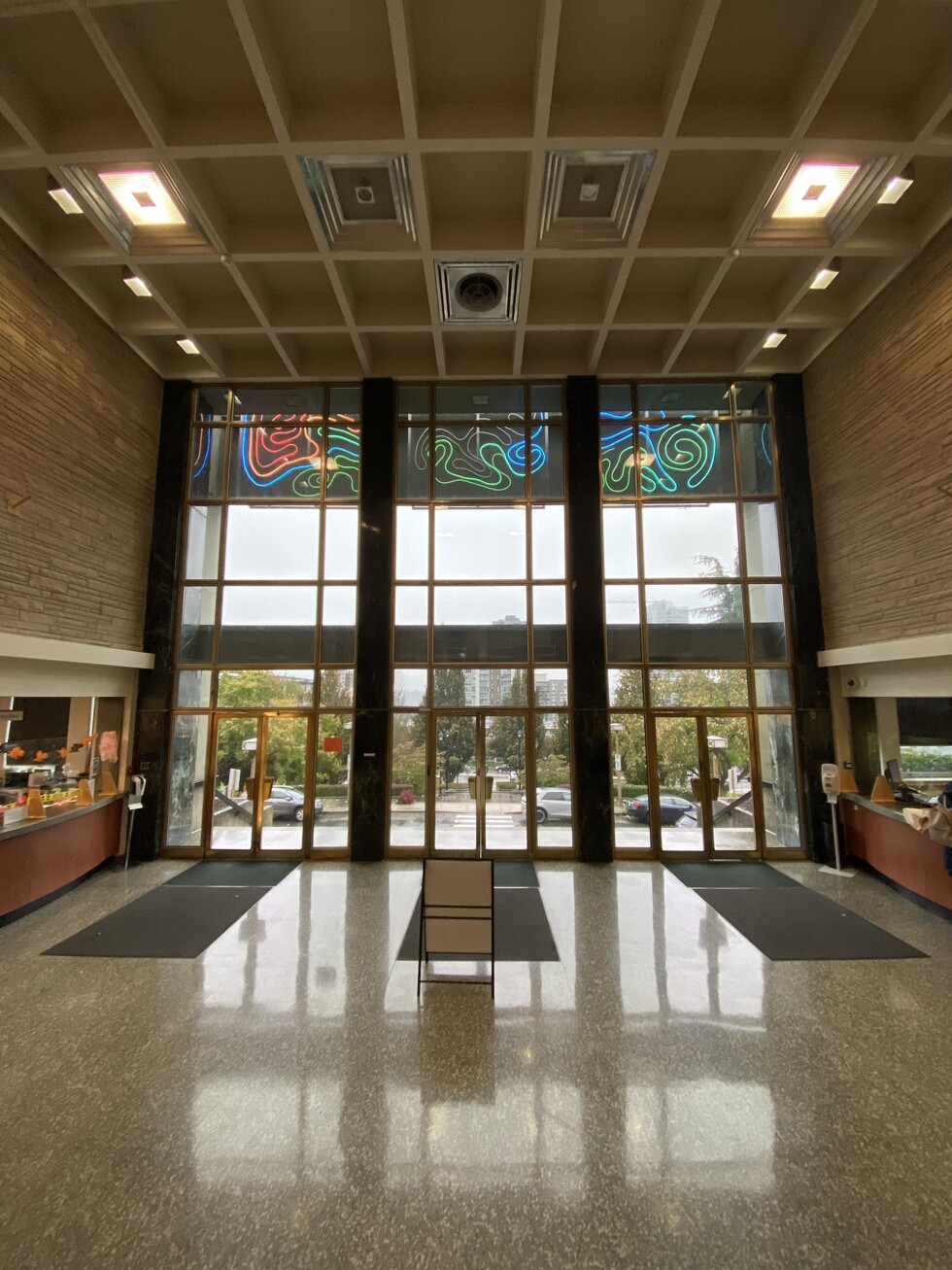 Composed to mimic the pattern of fingerprints, the project intends to honour individual views while also bringing awareness to the strength and tenacity of the collective voice.

The title of the artwork references the thick layer of skin on our fingertips called the "friction ridge", while also signifying the location of the building atop a literal ridge that overlooks the city and the Stó:lō [Fraser] River. Over the last couple of years, the City of New Westminster has seen significant change and turnover in the local government. A municipality's city hall can be viewed as a place of friction, where town hall meetings convene, councillors assemble, and bills and bylaws come to pass.
Friction Ridge
is meant to bridge the gap between city officials and the public, forging a place for accountability, prospect, and possibility.
The aim of this artwork is to provide a cathartic avenue for community members to metaphorically imprint their thoughts, ideas, and concerns onto the physical location of New Westminster's City Hall.
It's an opportunity for locals to make their mark on the building that serves as the city's headquarters, and is home to city council, the mayor's office and various service departments.
Each message that is typed into the website is ephemeral.
There will be no log or record of the words entered online. Text will be transcribed into vibrant colours, poetically emoting in real-time. Messages will loop in a colour sequence until a new text is entered into the system.
The request is simple:
Let your voice be heard.
https://frictionridge.ca/
Hicklin, R.A. (2009). Anatomy of Friction Ridge Skin. In: Li, S.Z., Jain, A (eds) Encyclopedia of Biometrics. Springer, Boston, MA.
Friction Ridge - Hand-drawn Mockup Design, Emilie Crewe, 2021