Tributaries, 2017



Tributaries, 2017
HD Video
(Nine-channel Video Collage)
12'28"
Tributaries is an experimental video collage that documents narratives of the past & present of the City of New Westminster, and its central location along the banks of the Fraser River. The video acts as a scrapbook of sorts, with the intention of evoking a collective historical identity and a sense of place within the audience.

The title, Tributaries, references a river, but is more of a nod to the concept of paying tribute to a larger entity. Comprised of several short montages of people, places and histories, the video as a whole represents a greater story of the area. It takes shape and flows, in a sense, like a river.


Video Stills:

Documentation of installation at the New Westminster Museum (Anvil Centre) as part of the group exhibition, "Be/Longing":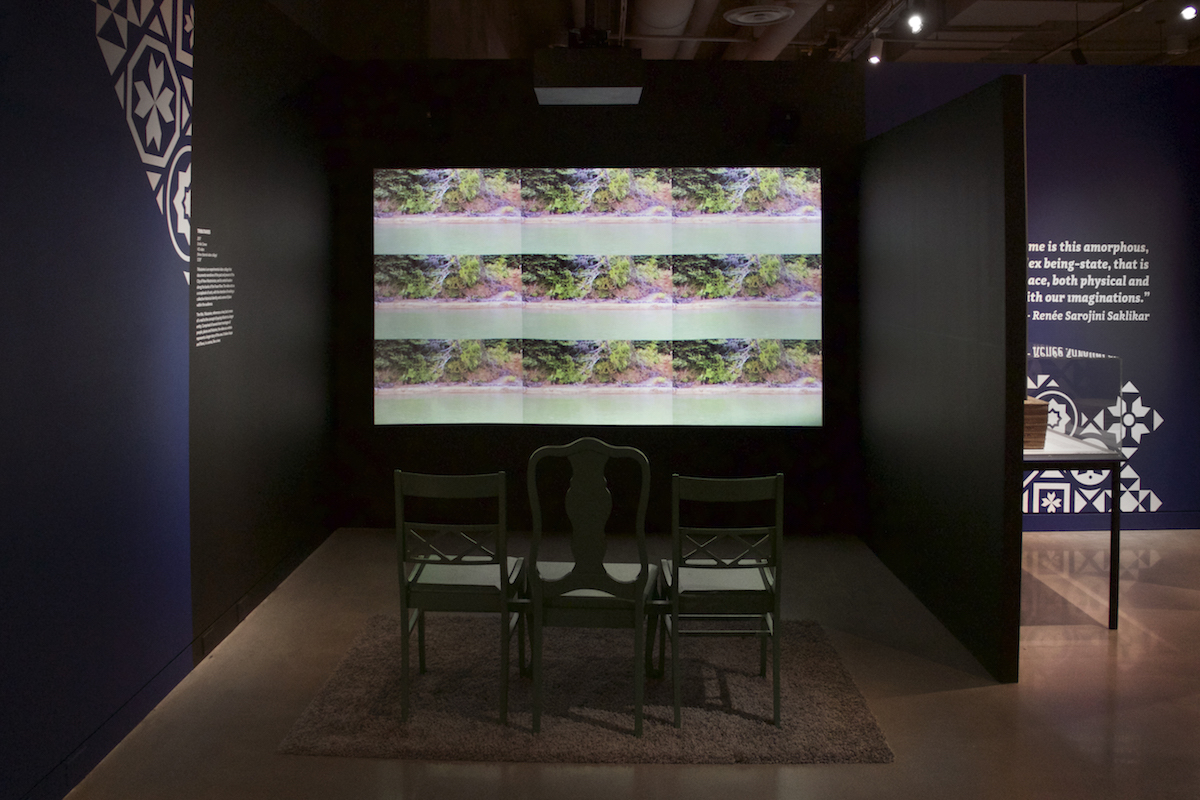 Featuring: Stephen Sawchuk (local resident & fly fisherman), Harry Vick (born & raised in New Westminster), Pat Downey (local resident & daughter of Lacrosse Hall-of-Famer, Ed Downey), The New Westminster Salmonbellies Lacrosse Team (with Julian Brambleby as the Queen's Park Arena organist), Captain Mark MacKenzie and the The Beta Star Crew, Chief Rhonda Larrabee (of the Qayqayt First Nation), and Fin Donnelley (Canadian Politician who swam the 1,325 km length of the Fraser River in 1995 & 2000)

*Commissioned by The City of New Westminster, BC, Canada. In partnership with the New Westminster Museum & Archives, The Fraser River Discovery Centre & the Arts Council of New Westminster. Exhibited at the New Westminster Museum from February to October of 2018 and archived in the permanent collection.
This artwork was researched and produced on the traditional, unceded lands of the Qayqayt First Nation and the territories of the Coast Salish Peoples. The Qayqayt (also Qiqayt, pronounced "Kee-Kite"), is one of the smallest First Nations in Canada and the only one without a land base. The Qayqayt reserve used to exist on the banks of the Fraser River, around New Westminster. The Qayqayt people historically spoke the Halq'eméylem (Upriver dialect), of Halkomelem (also Hul'q'umi'num'/Henqeminem), a Coast Salish language.
---
This project is funded in part by the Government of Canada |Ce projet est financé en partie par le gouvernement du Canada